Meet Our Team
at Ranford Veterinary Hospital
Our vets are known for their professionalism and experience.
More importantly, our vets practise high quality veterinary medicine and have the expertise to provide healthcare options for your pets.
We are always ready to address your concerns and consider your opinion regarding the health and welfare of your pets.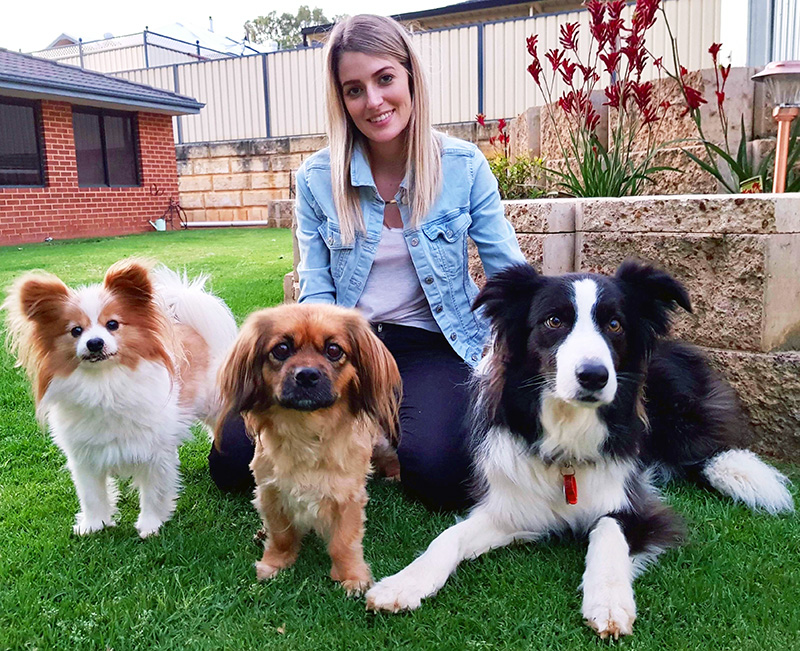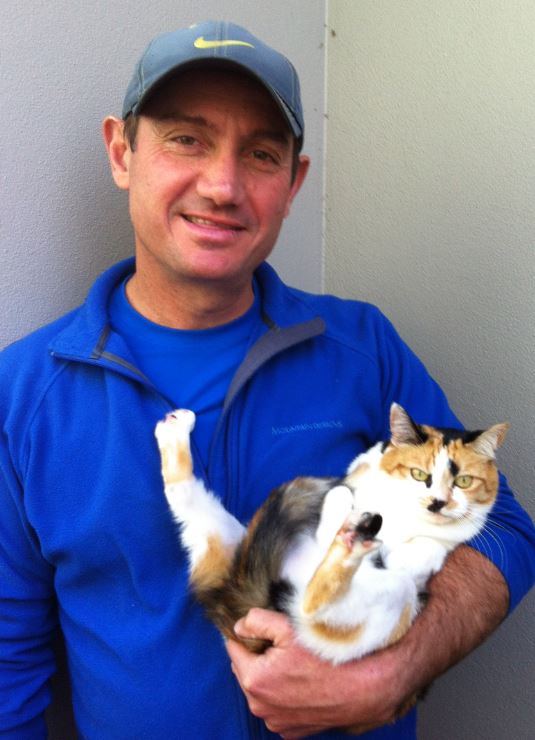 Dr Graeme Fitzgerald
Veterinarian and Practice Partner
Dr Graeme is our most senior veterinary surgeon with almost 30 years of working experience under his belt, having first spent 10 years in mixed practice after graduation from Murdoch University in 1990 before settling into small animal care at Ranford Vet. He has been our practice owner since 2001 and our main man for orthopaedic surgeries, such as cruciate ligament repairs in small to medium sized dogs and cats, alongside other expertise in medical and surgical cases.
When not in his signature blue clinic coat on the premise, Dr Graeme takes great pride tending to the beautiful greenery that surrounds our clinic. A man of many passions, he cycles in his down time and his love for sports also extends to coaching and managing the Booragoon Bulldogs Football Club for a fair few years now, which earned him the deserving award for Junior Coach of the Year in 2014.
He is pictured here with his family cat, "Cous Cous", a stray adoption from Ranford Vet.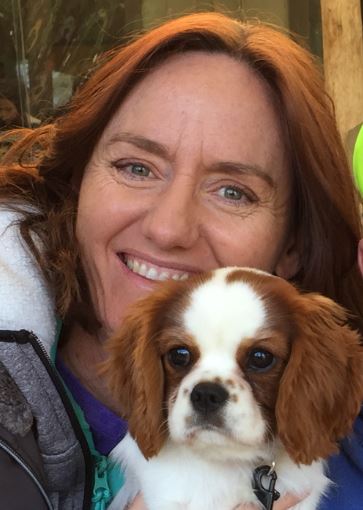 Dr Kelly Kilgour
Veterinarian and Practice Partner
Dr Kelly is our second most senior and experienced veterinarian and, practice owner of Ranford Vet since 2015. She graduated with first class honours in 1991 from Murdoch University and, worked in various parts of WA and spent a year in England before settling down at Ranford Vet in 2000. Dr Kelly enjoys soft tissue surgery (especially eyelids) and, both canine and feline medicine. She strongly believes that the symbiotic relationship between pets and their people mutually enhances the quality of each other's lives.
A proud mother of two boys, Dr Kelly regularly supports them in their sports and music events eagerly, and she plays quite a bit of tennis herself on Tuesdays. She is always on the lookout for new hobbies and interests to undertake so ask her next time you see her what she is into right now!
She is pictured here with her third child, "Sherbie", who is a very well-behaved but very spoiled Cavalier King Charles Spaniel.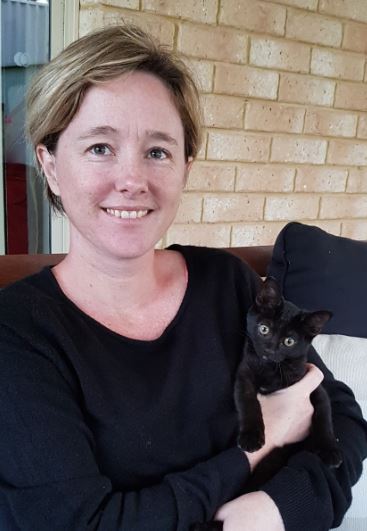 Dr Sally Hewitt
Veterinarian 
Dr Sally graduated from Onderstepoort, University of Pretoria, South Africa in 2003, and worked in small animal practice for 4 years in the United Kingdom. She then moved back to South Africa to work in a community veterinary clinic that provided low cost veterinary care to the poorer communities as well as in private practice. In 2014, Dr Sally and her family emigrated to Perth and she had worked in two practices prior to settling down with us at Ranford Vet in December 2016.
While Dr Sally likes meeting people and their pets during routine visits with pristine health checks, she also takes a special interest in managing complicated medical and surgical cases. With her background experience in the UK and SA, Dr Sally has helped to further improve patient health and care at Ranford Vet.
Outside of work, Dr Sally loves spending time with her young son. When he's at school, she takes on reading, gardening and running in her free time. She also loves cheese! Her family of pets includes "Kay Kay" and "Lou Lou", both former stray kittens that have made their way into their homes and hearts.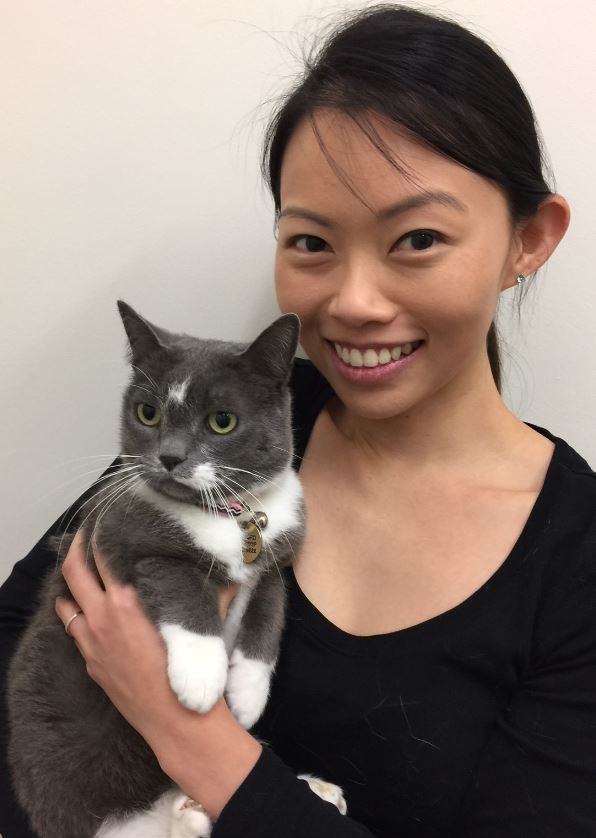 Dr Joanna Shih
Veterinarian
Dr Jo moved to Perth in 2006 to study Veterinary Science and has lived here ever since. When she finished her studies in 2013 from Murdoch University, she worked in a private practice while doing casual shifts at an after-hours hospital concurrently for 2 years. In June 2017, Dr Jo joined us at Ranford Vet. Her special subject interests are endocrinology (the study of hormonal diseases), dentistry, geriatric medicine and radiology.
When she isn't working or chasing her cheeky toddler, Dr Jo likes to watch wildlife documentaries and follows the Grand Prix races. She also likes boxing and is learning to grow a green thumb for her forsaken backyard.
At home, her extended family includes four cats by the names of "Yin Yang", "Taiyo", "Poppy" and "Wesker", and "Waffles" the overgrown Himalayan-crossbreed rabbit. With the exception of "Yin Yang" (who is a legal immigrant from Singapore), all her fur-kids were adopted from Ranford Vet during Dr Jo's time working as a Veterinary Nurse Assistant throughout university studying.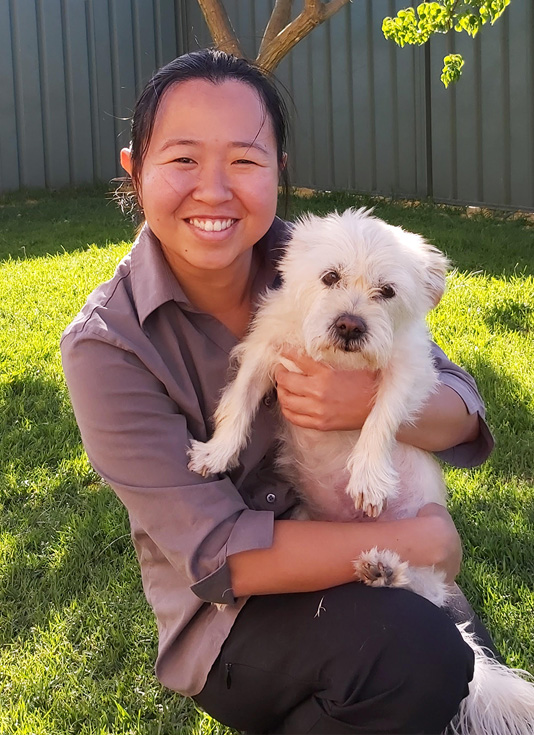 Dr Wanlin Lin
Veterinarian
Dr Lin first worked in Singapore for 3 years after graduating from Murdoch University in 2012 before transitioning to a mixed practice in south-west WA. When she had had her fill of country living, Dr Lin moved up to Perth and joined the Ranford Vet in November 2017. She has a special interest in dermatology and, geriatric medicine in dogs and cats.
Proudly, her other occupation appears to be a "food influencer". She is notorious for tempting everyone at work with cake and snacks, and surprise UberEats deliveries! To keep it balanced, Dr Lin hits the gym in her down time or takes her pup to playdates at the beach or park as much as possible.
At home, her children are "Missy" the adorable Shih Tzu crossbreed dog and "Archibald" the three-legged stunner of a cat, both of which she adopted as surrendered pets.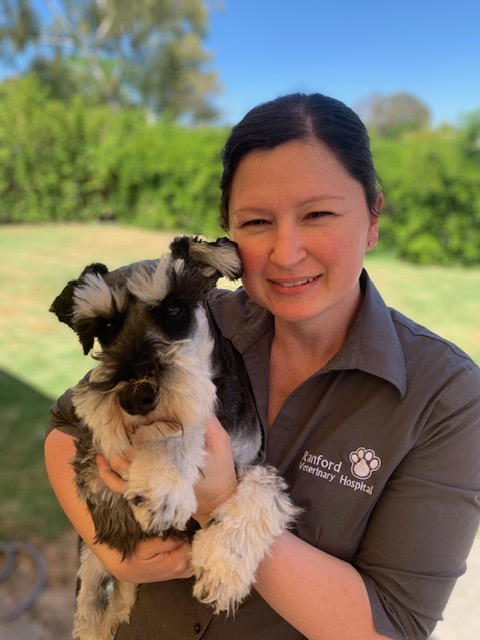 Dr Janie Boud
Veterinarian
Dr Janie is from Moonta Bay on the Yorke Peninsula, South Australia. She was a qualified veterinary nurse before she began to pursue veterinary studies. She consequently graduated from Murdoch University in 2009 and received the Hills Pet Nutrition Award that same year. She worked in one other practice before joining us at Ranford Vet in October 2011. Dr Janie likes small animal soft tissue surgery and feline geriatric endocrinopathies (meaning "old cat hormonal diseases"). Feline diabetes mellitus is especially close to her heart as one of her own cats was diagnosed and managed for many years.
As anyone can tell, Dr Janie loves cats and anything cat-related, including taking on the challenge of difficult-to-handle cats and befriending them. Needless to say, she would love to further her studies in feline medicine.
Besides cats and work, Dr Janie makes time to train and walk her pup – yes, even Cat People have a place in their hearts for dogs! Otherwise, she goes swimming and spends time with her two young daughters.
Dr Janie shares her home with "Charlotte" and "Arlo" the Persian cats, "Alvin" the Miniature Schnauzer and a flock of beautiful free-roaming heritage breed chickens.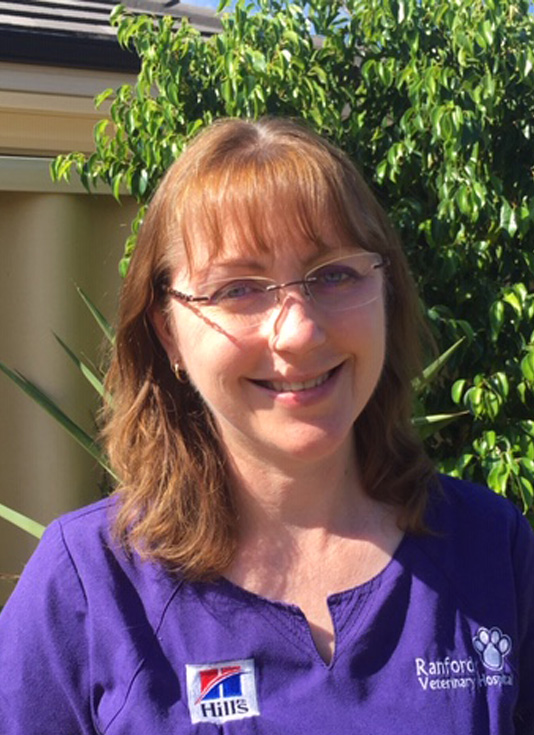 Michele
Veterinary Nurse
Michele has been a vet nurse at Ranford Vet since its opening in 1996. She was studying Biological and Environmental Sciences at Murdoch University initially while part-timing as a vet nursing assistant, which sparked her interest in continuing to be a vet nurse over a scientist after completion of her degree.
Read more...
To date, Michele still enjoys being a vet nurse more than anything because of her love for animals and the variety of work that keeps her job interesting. She has a special interest in working with cats and pocket pets, and she is a great teacher with new staff members and work experience students, encouraging them to garner the same passion she has in the care of creatures great and small.
When not working, Michele is a passionate member and supporter of the Dockers Football Club. She also enjoys bush walking, having picnics and camping with her family.
At home, the family is kept on their toes by their two Ragdoll cats, "Crystal Diamond" and "Henry Jones", and their two Weiro birds, "Russell" and "Simon", who was an adoption from Ranford Vet.
Jess
Veterinary Nurse
Jess completed her certificate studies in Animal Studies and Business while she was a work experience student at Ranford Vet in 2012. She then went on to graduate with a Certificate IV in Veterinary Nursing in 2015, all the while still working as a vet nursing assistant with us at Ranford Vet. 
Read more...
Jess is dedicated to providing the best nursing care to patients so that they may recovery sooner as she gets a true sense of work satisfaction when patients return to their owners happy and healthy. She has a special interest in learning to "read" animal behaviour and regularly practises stress-free handling of our patients, which she strongly believes helps to improve the visit experience for both clients and patients. Jess is a great teacher with the puppies and their owners at our Puppy School, and strongly advocates toys for mental stimulation using everyday items to keep puppies and young dogs out of trouble!
Outside of work, Jess like to mingle with people and plays puzzles and board games in her free time. Jess also tries to incorporate a zero-waste lifestyle in her everyday life as she is immensely passionate about the Earth and sustainability.
She has two cats named "Salem" and "Chai", and "Percy" is the family's recent addition to the family.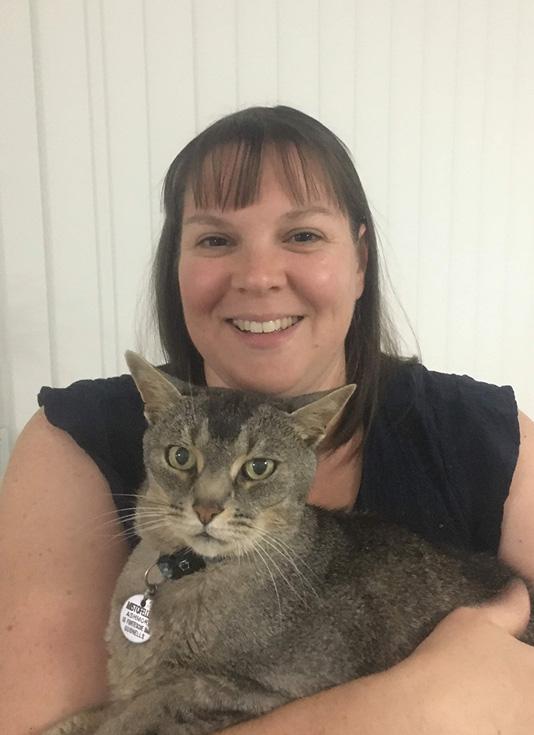 Emma
Veterinary Nurse
Emma became a qualified Vet Nurse in 2005 and subsequently worked at Ranford Vet since 2006. Prior to that, she worked as a kennelhand in a pet boarding facility which had helped her develop a passion for animal care, especially cats! She also likes chickens and small birds.
Read more...
With this love for felines, Emma has a bit of intuition about our cat patients and looks after them with the care and respect that feline royalty so deserves. She also teaches our younger nurses how to read cats better so that handling is as stress free as possible. Emma likes grooming cats, giving them neat and tidy clips so they look handsome for the summer months and more importantly, don't become matted or collect grass seeds!
Emma now has two young children who keep her busy but when she has a moment or two to herself, she likes to work on her indoor plant collection and tries to attend a musical theatre performance or two, especially for Anthony Warlow.
Of course, Emma must never be without cats! She has "Cricky" and "Ollie".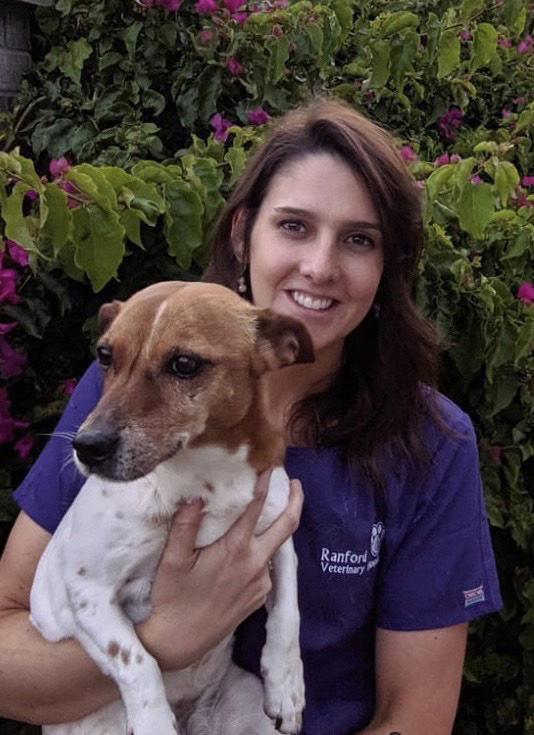 Tina
Veterinary Nurse
Tina came to Australia from Uruguay in 2014 to join her family while studying and working. She completed her Certificates in Companion Animal Service and Veterinary Nursing by 2018. 
Read more...
During her work experience at Caversham Wildlife Park and various small animal practices in Perth, Tina developed a passion for surgical nursing and, pre- and post-operative nursing care of patients, supporting them every step of the way towards their recovery. Tina is also one of our Puppy School instructors as she takes a keen interest in animal behaviour. She wouldn't trade her nursing job for anything else in the world! 
When she has time to spare, Tina explores Perth and its surroundings, trying new and multicultural foods, and simply enjoys the company of her friends, family and her beloved pups. Tina also tries to volunteer her time to rescue and rehoming efforts.
In a failed attempt at foster caring, Tina became the forever mum of two beautiful and cheeky Jack Russell Terriers named "Julia" and "Jenni", who enjoy going on food and exploring adventures with her but don't like being still for photos much.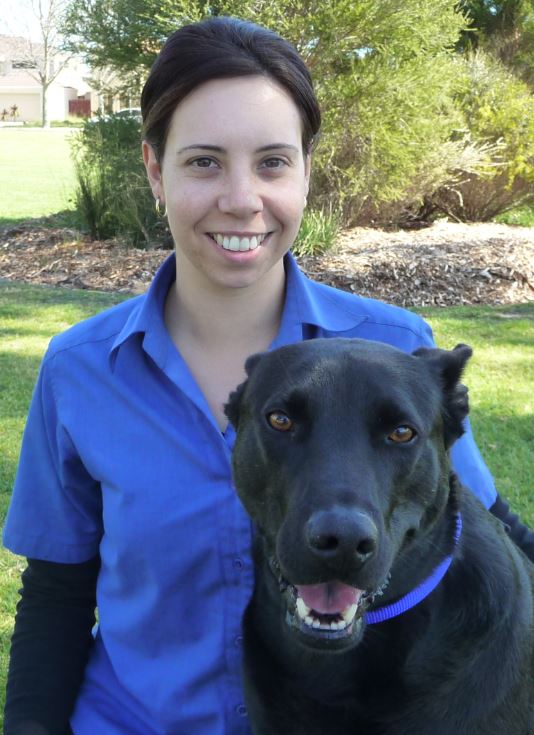 Vicki
Veterinary Nurse
Vicki completed her Certificate III in Animal Care and Management in Queensland in 2011 and followed through with completing her Certificate IV in Veterinary Nursing in Perth by 2013. She was also a hairdresser and cattery manager prior to nursing.
Read more...
While she likes every aspect of animal care, Vicki enjoys surgical nursing most. Vicki also takes on the intensive care of debilitated hospitalised patients very seriously, often having to give dogs spot clean baths when they have soiled themselves several times a day and helping cats to groom their coats daily when they are too sick to do so. Her greatest delight is to see these patients go home to their family in good health again.
When she is not at work, Vicki bakes, watches movies and likes a good yoga retreat to clear her mind and senses so she is ready to care for animals all over again.
Her pets include "Dre" the German Shepherd x Labrador, "Tarnie" and "Dynamo" the cats she adopted from Ranford Vet, and Zebra Finches. "Dre" and the cats are great mates, often cuddling up to sleep together.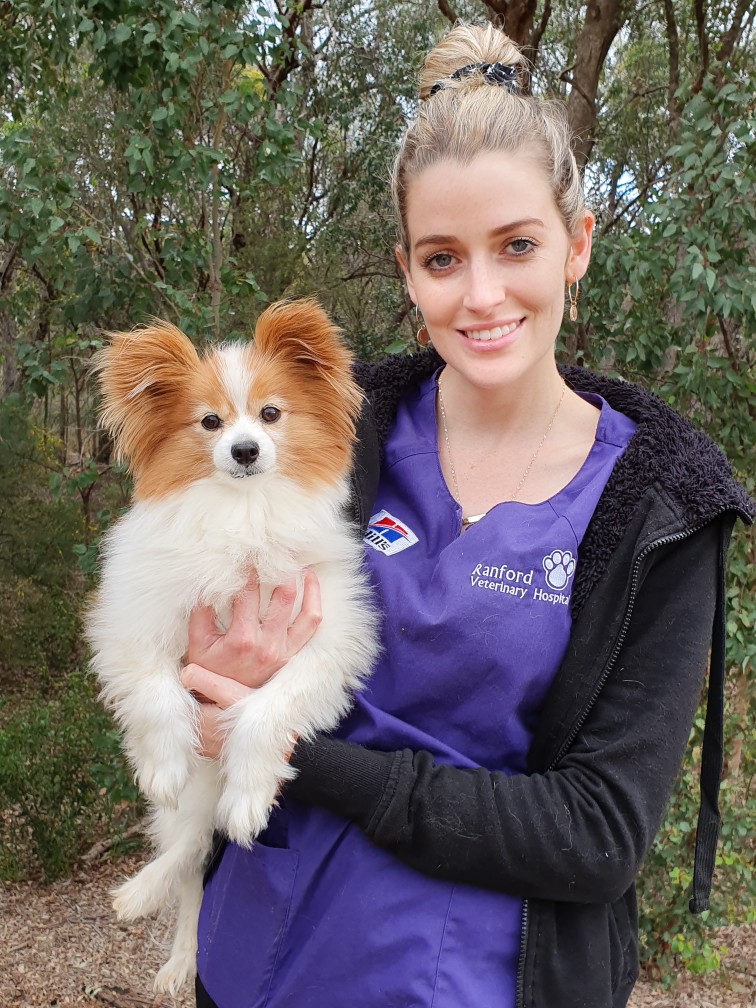 Cassey
Veterinary Nurse 
Cassey completed her Certificate IV in Veterinary Nursing in early 2018 while she worked part-time at Ranford Vet as a veterinary nurse assistant. Having grown up on a property with many different animals, Cassey has always wanted to work with and help animals even though she was a hairdresser first before a nurse.
Read more...
She has a special interest in surgical nursing and anaesthesia, often having to intensively monitor geriatric and patients in critical care, ensuring they come through the procedure safely and being there to comfort them when they are awake. Cassey is also one of our Puppy School instructors.
Outside of work, Cassey likes to kick back and relax with simple things: cooking, eating, yoga and, long walks and adventures with her trio of pups. She would also love to travel to and explore South Africa and South America some day.
At home, Cassey has pups and pigs: "Archie" the cheeky Papillon, "Lolli" the endearing Cavalier x Tibetan Spaniel, "Hunter" the polite Border Collie and, "Hazel" and "Lucy" the adopted bonded pair of guinea pigs!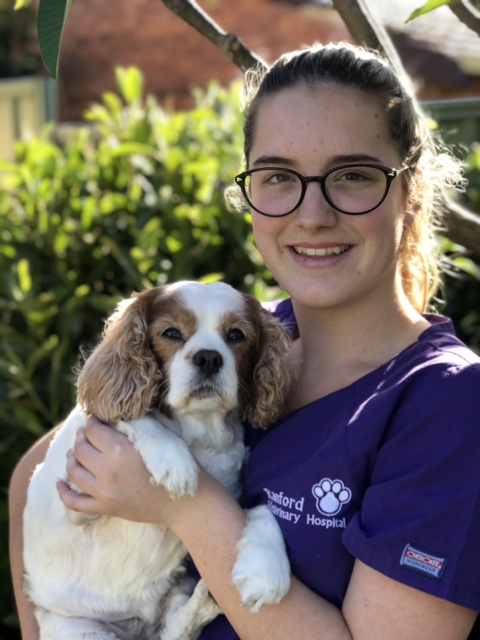 Kate
Veterinary Nurse
Kate completed her Certificate IV in Veterinary Nursing in 2019 along with Certificates II in Animal Studies and Business previously. Born in Perth, Kate's favourite part about veterinary nursing is helping and supporting people and their pets towards greater outcomes together. 
Read more...
She strives to provide accurate information and advice for clients to improve the health care and welfare of animals, whether they are pets or stray animals. Kate takes a vested interest in strengthening human-animal bonds.
When she finds the time, Kate likes travelling, going to the beach, watching The Big Bang Theory, eating food (preferably Mexican) and retail therapy. She has a certain obsession with shoes so she feels she can empathise with Jimmy Choo-ing puppies sometimes even though it isn't quite the same kind of obsession!
At home, "Zoe" is her family's absolutely adored Cavalier King Charles Spaniel.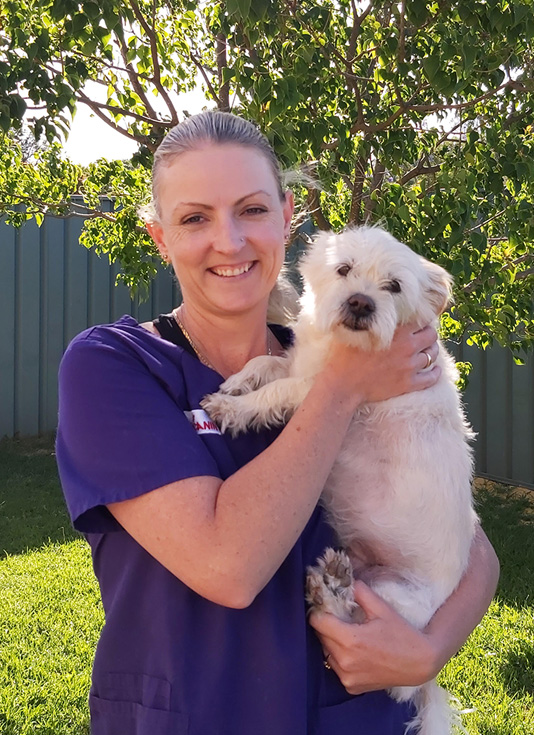 Sam
Veterinary Nurse
Sam hails from South Africa and has been in Perth since 2011. She had a Certificate in Beauty and was a qualified Pharmacy Assistant before completing her Certificate IV in Veterinary Nursing in 2018. Sam is now perfectly content in her career of choice because she has found her calling: the call of animals in need. 
Read more...
As our patients are often sick and adverse to revealing the source of the problem, because they are frightened or painful, Sam likes to be part of the investigative process of diagnoses and provides the nursing care involved in assisting our patients onto the road of recovery. There is no better feeling for her when she sees her patients back to themselves again!
When she's not at work, Sam likes sewing doll's clothes for her daughter's hobby, getting her FitBit steps on with some running, and spending weekends picnicking by the river with her family.
Sam's family includes "Pebbles" the Dachshund, who has a certain fondness for rabbits, and two cats, "Cheesecake" and "Pancake".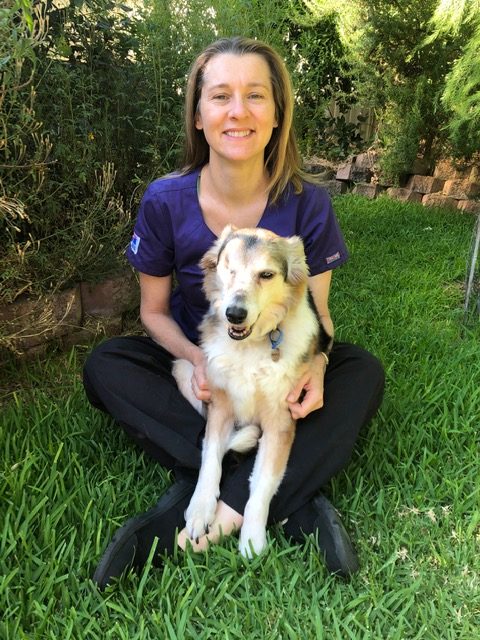 Jo
Veterinary Nurse
Jo graduated in Veterinary Nursing in 2003 and has been working part-time at Ranford Vets for many years. Jo loves working with animals and strives to advocate for their welfare, and was able to do most of this through working for the RSPCA for 7 years.
Read more...
With such experience under her belt, Jo imparts her skills and assists our younger nurses in gaining more experience and confidence handling and nursing patients. At work, Jo has a preference for medical nursing as it incorporates her passion for animal welfare and inpatient nursing care, being able to monitor the remarkable progress some of our patients make in short periods of time. She couldn't ask for better satisfaction than that!
Expanding her interest in nursing, Jo has recently completed her study in Human Nursing and so works in both fields concurrently. When she isn't working with animals or people, Jo likes running for fitness and take long strolls with her middle-aged pup.
Her pup is a rescued one-eyed wonder Rough Collie cross named "Suey" because she has outlived her diagnosed cancer thus far. Jo is also currently foster caring a cat called "Cricket".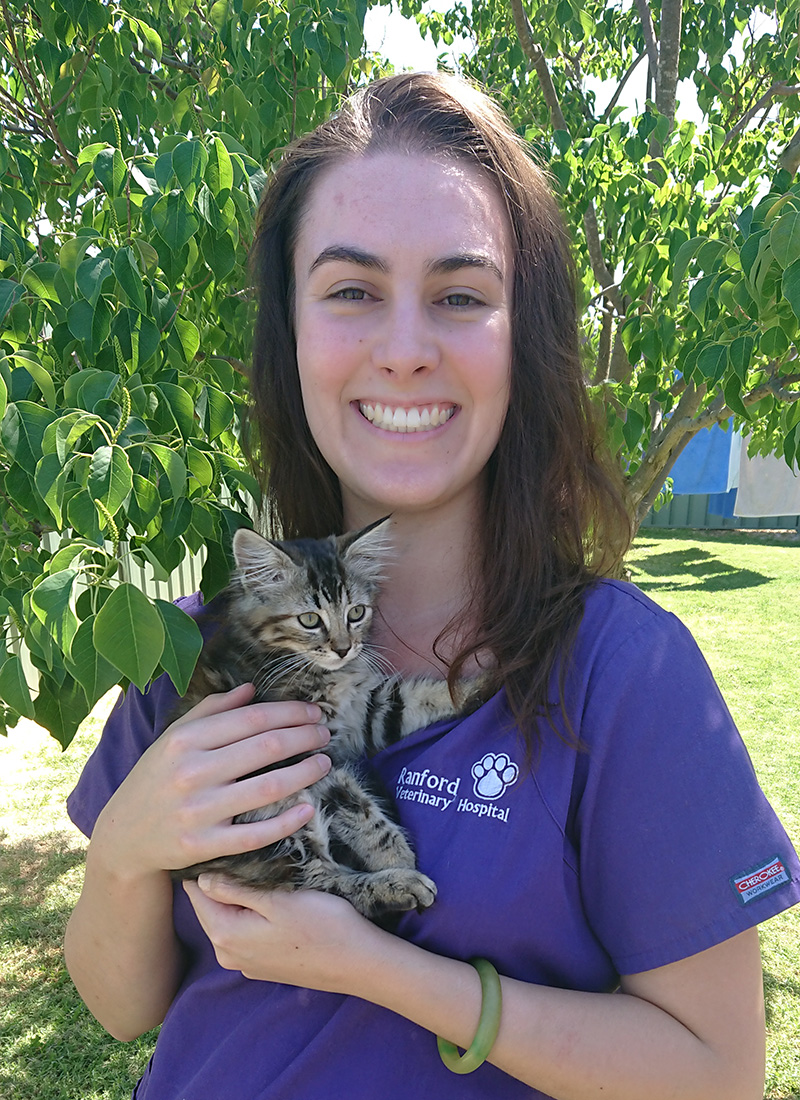 Cassidy
Veterinary Nurse
Cassidy started as a Veterinary Nurse Assistant in 2016 while studying and graduated from Open Colleges in 2016 with her Certificate IV in Veterinary Nursing.
Read more...
She loves animals of all shapes and sizes, even having had a python at home previously, but her favourite will always be the cat and its wilder, larger cousins hence she would love to visit the African Savannah someday to fulfill a lifelong dream.
With this passion for felines, Cassidy embarked to further her studies in Zoology at the University of Western Australia while currently still working at Ranford Vet.
Cassidy is very passionate and thorough, and takes her job as a Vet Nurse very seriously. The highlight of her day will always be sending patients home after having been nursed back to health in hospital or having just had surgery. Cassidy also has a special place in her heart for our stray cats and kittens that come through the clinic as strays or surrendered pets.
When she isn't with cats, she's with her dog, "Max" the elderly Pomeranian, and "Baloo" the Black Fluffy Cat. (So really, Cassidy is never without cats!) Otherwise, Cassidy enjoys a lot of reading, Japanese cuisine and … meeting more cats!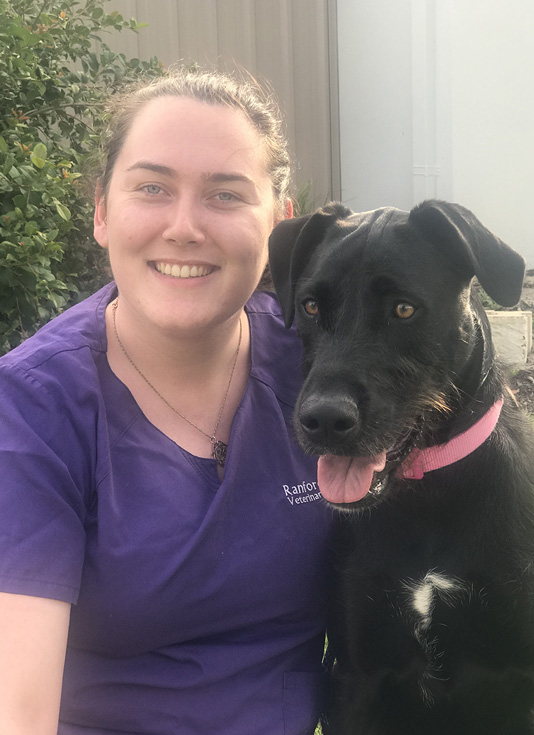 Maddy
Veterinary Nurse Assistant
Maddy grew up in France and moved to Australia in 2015. She started Animal Science at Murdoch University but decided to pursue and finish Animal Studies instead. She is currently working through her Certificate IV in Veterinary Nursing while working as a vet nurse assistant with us at Ranford Vet, and she is loving every bit of it!
Read more...
Maddy has a special interest in large livestock animals, pet nutrition and surgery, especially abdominal surgeries. Maddy also used to work in pet retail and so she has a wealth of knowledge in dietary advice for pets. She excitedly enjoys being a Puppy School instructor too!
Outside of work, Maddy clocks her free time watching movies and hiking. Her most recent indulgence is growing her own veggie garden for the purpose of being self-sufficient and cooking up delicious meals with her harvest.
She shares her home and heart with many pets: "Minnie" the Wolfhound X dog, "Toulouse" the ginger cat, "Pretzel" the Mini-lop rabbit, "Sherbet" the peach-faced Lovebird and a cockatiel named "Pancake".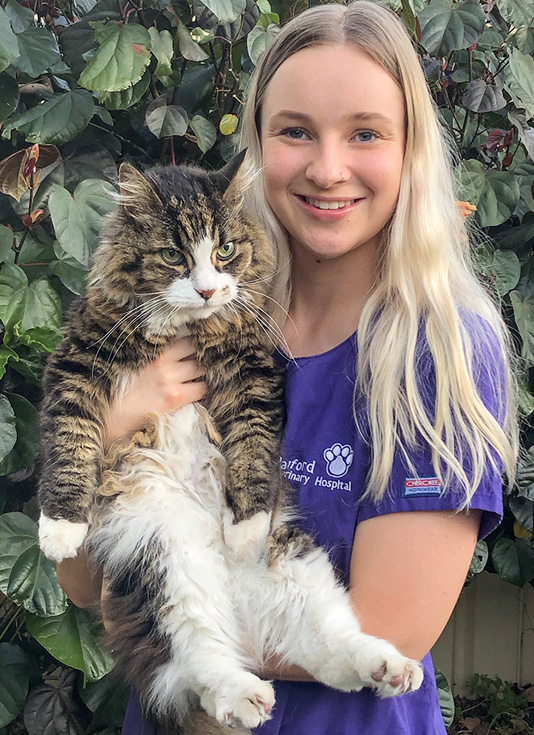 Mel
Veterinary Nurse Assistant
Mel is from Perth and has a Certificate II in Animal Studies at TAFE. She is currently doing her Certificate III in Companion Animal Services while vet nurse assisting at Ranford Vet. She has applied to further her qualifications in Veterinary Nursing.
Read more...
Mel provides nursing care to our patients in hospital and prepares surgical instruments and equipment for sterilisation. With her remarkable patience and positivity, Mel loves every aspect of working with animals, in particular handling them so they feel safe and comfortable during their visits at the vet's.
Outside of work and study, Mel is social, likes travelling and spends as much time as she can with her pets as they live with her parents on most occasion. They are "Bear" the cheeky Kelpie X Border Collie dog, who has not let her recent double knee reconstruction surgeries stop her from bouncing off the walls, and "Benji" the Domestic Long-haired Cat with just a little bit of cattitude.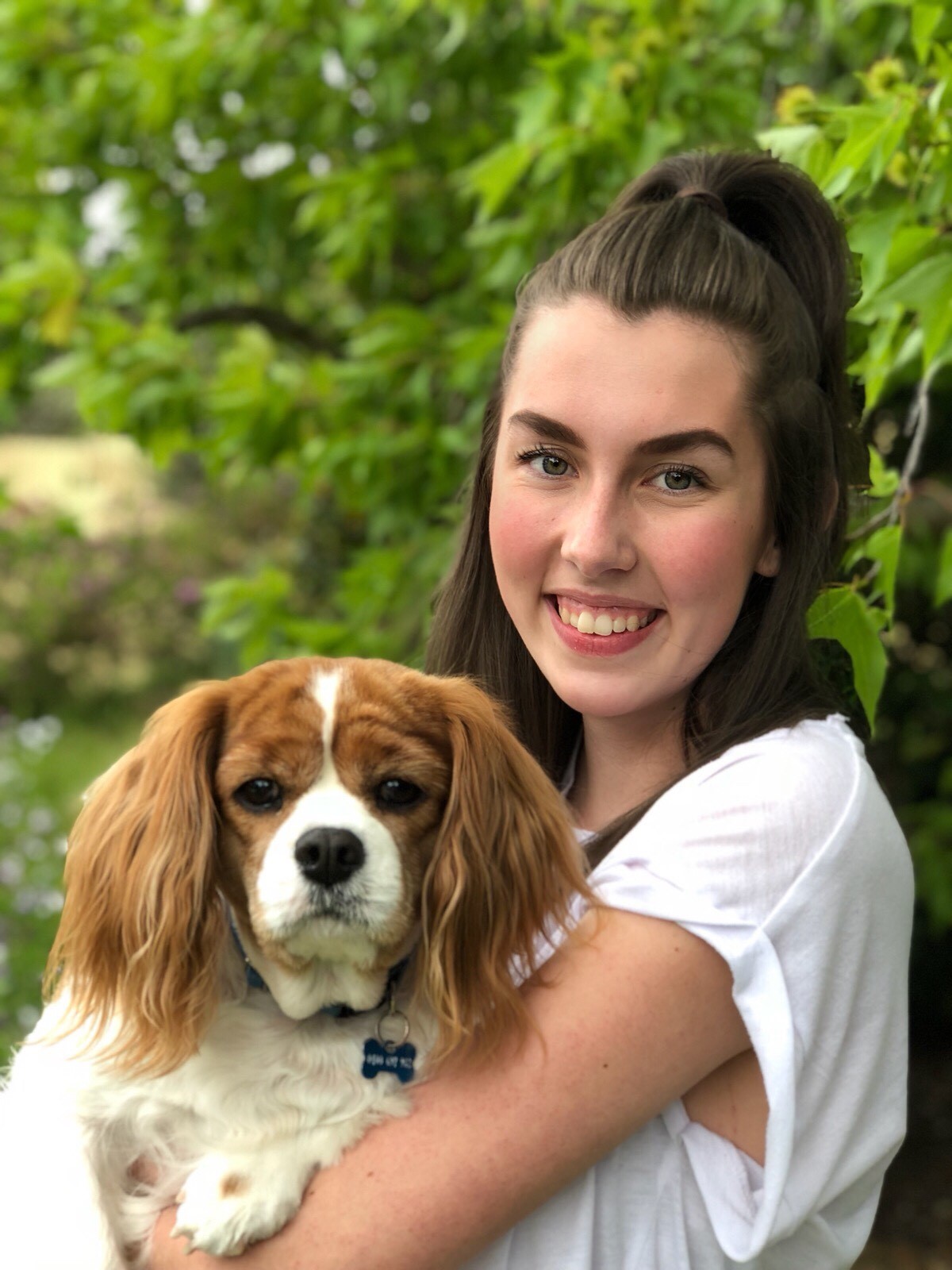 Caitlin
Veterinary Nurse Assistant
Caitlin is currently studying Animal Science at Murdoch University with an interest in pursuing Veterinary Science. She loves the special bond that is formed between animals and their people and wants to become a Veterinarian to help strengthen these bonds.
Read more...
She owns two cheeky budgies, Basil and Freddo and often looks after Buddy the Cavalier King Charles Spaniel when his family is on holiday. In her spare time, Caitlin is a diehard supporter of the Fremantle Dockers and loves all forms of sport. She also volunteers her time at her local wildlife shelter, rehabilitating sick and injured wildlife which she finds extremely rewarding.
★★★★★
"Dr Kelly and all those at Ranford Vet Hospital provide a very high standard of medical care and attention, their ethical approach covers every aspect of care – undertaken with gentle kindness and compassion. We have attended Ranford Vet for years and have been totally satisfied with the efficient and effective treatment provided. I cannot speak highly enough of the attention, care, kindness and respect given to our beloved girl."
– Susan B., 5-Star Google Review
★★★★★
"The vet is a warm welcoming place to check out your dog or cat, or even buy some food for you loving pet. Once my dog ate chocolate, and I brought him to Ranford Vet, the doctors said that he had a low chance at surviving. About 3 hours later the doctor said that his heart pressure went down, and my beautiful dog survived that day."
– Cameron J., 5-Star Google Review
★★★★★
"Very supportive and knowledgeable staff, good with not only my friendly cat but my timid cat too. Helped us through emergency surgery and helped us through dental, kept informed throughout the process and well cared for during recovery."
– Ardent R., 5-Star Google Review

reception@ranfordvet.com.au
Opening Hours
Monday to Friday : 7 am - 7 pm
Saturday : 7 am - 5 pm
Sunday : 9 am - 12 noon
Public Holidays : 9 am - 5 pm
We are closed Good Friday, Christmas Day, Boxing Day and New Years Day
Consultations
Consultations are by appointment. Please contact the hospital directly.
Monday to Friday: 8 am - 7 pm 
Saturday: 8 am - 5 pm
Sunday: 9 am - 12 noon
A consultation surcharge applies Sundays and public holidays.